Jimmy Buffett inspired development licensed for west Ajijic - Lakeside News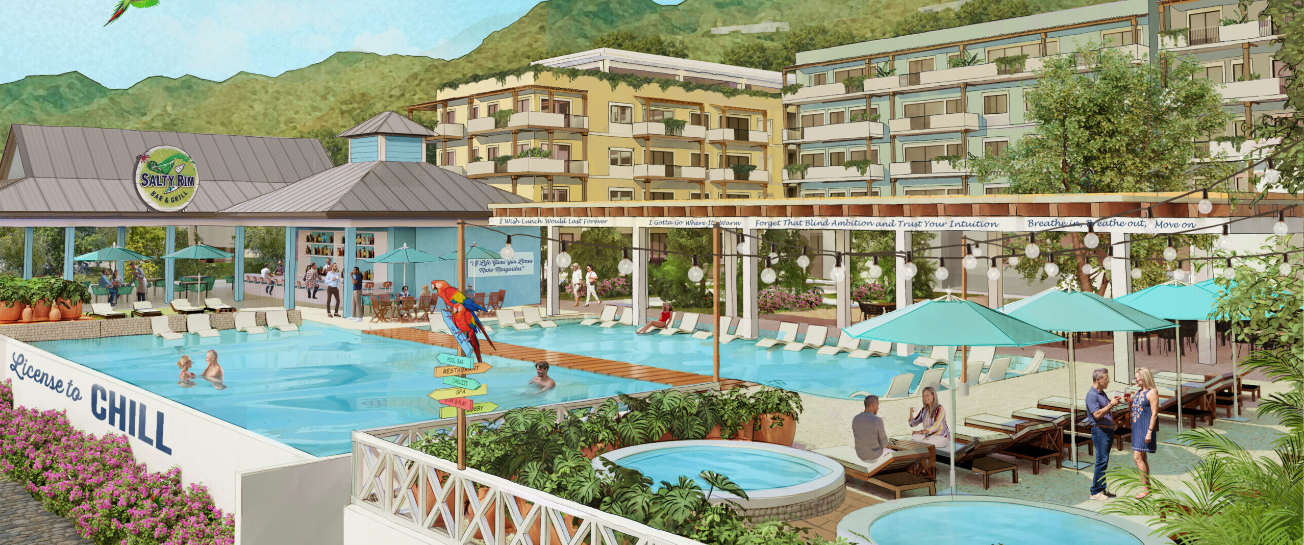 By Patrick O'Heffernan

Global lifestyle brand Margaritaville and the Levy Holding real estate developer in Mexico, signed a license agreement for Latitude Margaritaville International Lake Chapala at the site of the former La Pueblita retirement homes in West Ajijic, according to a press release obtained by Laguna.

The developer plans a "active living community" for those 55 and over, unfolding in phases starting in spring 2024. The developer promises in its press release that Latitude Margaritaville International Lake Chapala will be influenced by the surrounding area.

The former managers of La Pueblita made an effort to reach out to the Lake Chapala community and inform its residents of volunteer and other opportunities in the area. It is unknown if the new management will follow in La Pueblita's footsteps regarding integration with the Lakeside communities.

Latitude Margaritaville International Lake Chapala will feature a total of 194 accommodations, including studio, one-bedroom and two-bedroom apartments and one-story homes with prices starting from the $233.000's when sales begin this summer, according to the press release.

The first phase of the project will feature designated food & beverage locations, pools, pickleball courts, a theater, and more.

With the success and demand for Margaritaville-branded residential communities in the U.S., we're always looking for licensing opportunities and destinations that are compelling and dynamic. Lake Chapala was exactly that", said Jim Wiseman, President of Development at Margaritaville in the release.
Latitude Margaritaville International Lake Chapala continues the development of west Ajijic, which has seen the opening of a Panchos' grocery, Emmanuel's Kitchen gourmet restaurant, the Hola Market, and other new ventures based on the anticipated growth of the area.

Not discussed in the press release are the development's impacts on the tight water supply and spotty sewer services and other infrastructure problems that west Ajijic is experiencing as it outgrows its infrastructure. In an earlier interview with La Pueblita's manager, Laguna was assured that the existing development will provide adequate infrastructure for its growth.