By Jason Holland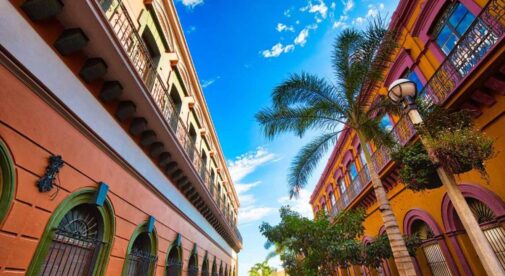 Maria O. Says:
What are retirement home options in Mexico?
IL Latin America Correspondent Jason Holland Says:
Hi Maria,
There have long been Mexican retirement homes in expat havens like Lake Chapala or large cities like Mexico City. But now facilities are becoming increasingly sophisticated.
To tap into the senior market—both in Mexico and in the U.S.—savvy developers are building developments in Mexico that are senior-friendly. Many include the top-flight amenities today's seniors expect, including on-site medical staff, assisted living options, hospice care, and more. And their First-World features come at affordable Mexican prices.
Today's options come in many forms:
Adults-only complexes, often with senior-friendly features like wide, graded walking paths, sturdy handrails, and onsite (or nearby) medical clinics and staff.
Independent-living communities
Assisted-living facilities
Fully assisted (around-the-clock or Alzheimer's) care facilities
For independent- and assisted-living facilities, here are some options:
Baja California:
Jalisco (Lake Chapala area), among others:
Colonial Highlands:
And, for a full-service facility, there is Cielito Lindo. Cielito Lindo opened in 2008 outside the expat haven of San Miguel de Allende.
Cielito Lindo offers several levels of care, from independent living through full Alzheimer's care. Independent villas with a la carte assisted-living services, such as meal plans and doctor/nurse visits, are available. For full assisted living and for Alzheimer's care, there is a separate 8,000-square-foot facility with suites, dining areas, a chapel, and more.
To date, the retirement industry in Mexico is not regulated as it is in the U.S.—a fact that detractors are quick to point out. The Mexican Association of Retirement Communities (AMAR in Spanish), formed in 2007 to promote the retirement industry, has talked of the need to develop standards. That's sure to happen eventually.
In the meantime, patients all across Mexico agree on one key benefit that Mexico offers seniors: The warmth and personal care they receive from Mexican staff.